We want a photo of you using the CobraHead Weeder and Cultivator or CobraHead Long Handle Weeder and Cultivator. You could win $200!
Do you have a favorite use for the CobraHead? We would like to see you in the garden using our tools! Between now and June 12th, upload a picture or pictures of you using the CobraHead or CobraHead Long Handle. Winners will be selected by the CobraHead team and will be announced in June. We will award prizes for the best three photos.
First prize is $200.
Second prize is a CobraHead Garden Essentials Package (CobraHead Weeder and Cultivator, Garden Padd Kneeler and Brook and Hunter Border Fork) worth $89.95.
Third prize is a CobraHead Weeder and Cultivator worth $24.95.
To enter, please visit our Facebook page and click the photo contest button just below the cover image.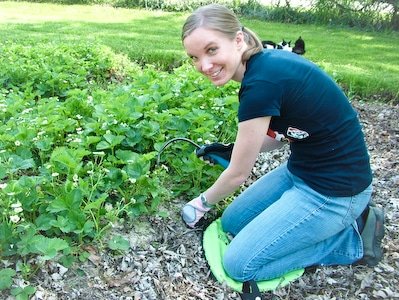 Tags: cobrahead photo contest