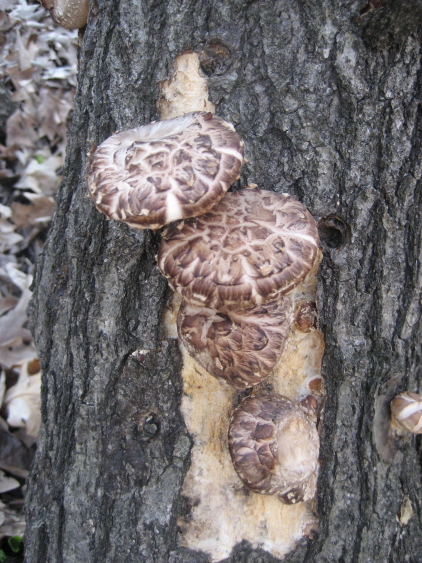 I harvested our first shiitakes of the year yesterday. We've had a lot of rain this month, and the weather finally warmed up. Perfect conditions for the shiitakes to start fruiting.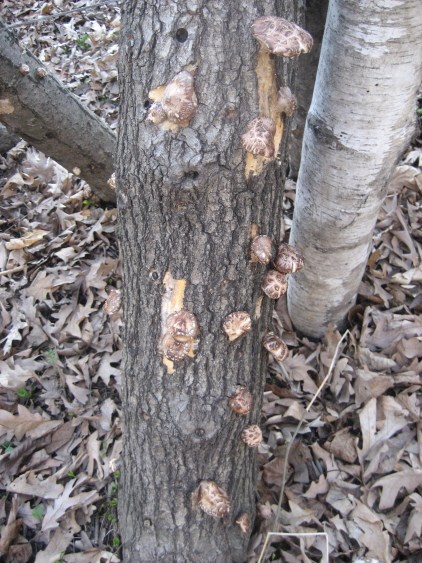 These shiitakes are from logs that Noel plugged two years ago. He and his friend Michael recently plugged a new set of logs with mushroom spawn, but it will probably be a few months before the new ones start to fruit.
I still haven't eaten the mushrooms that I harvested yesterday. I may try Judy's Shiitake and Tofu Recipe, or perhaps I'll wait until Geoff comes to visit tomorrow and let him do the cooking. Shiitakes also make an excellent pizza topping (way better than button mushrooms, which I can't stand), so we may go that route. We'll probably end up doing both. There are plenty of mushrooms out there right now, so I have a feeling we will have a number of shiitake-based meals this week.