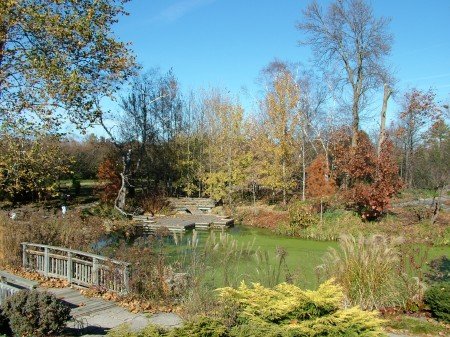 Saturday was a beautiful day to be out in Southern Wisconsin.  It was sunny and crisp with a high temperature of about 47 degrees.  For the first week of November it was quite pleasant.  Our fall has been a lot warmer and drier than normal.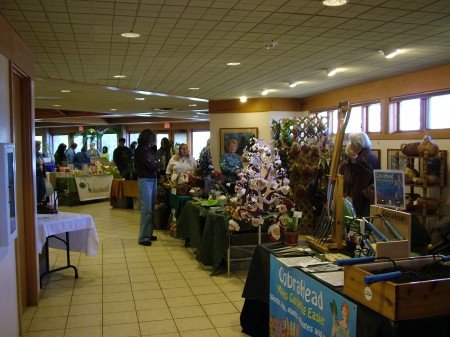 As nice as it was outside, Judy and I spent most of the day indoors doing a little show called The Herb Fair sponsored by the Madison Herb Society.  But the nice weather got a lot of people out so we had a good crowd and sold enough CobraHead tools and other garden products to make it worth our while.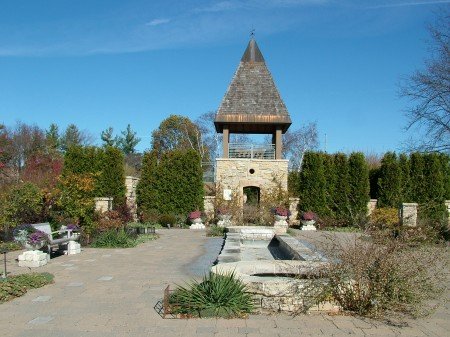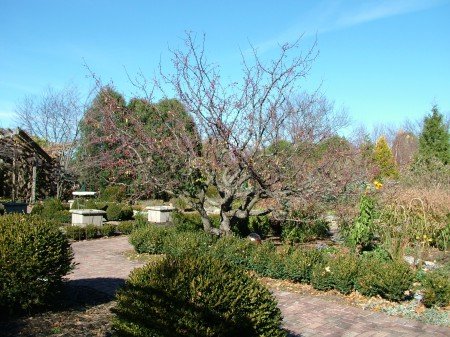 The Herb Fair is held every November in Olbrich Gardens, Madison's largest botanical garden.  Olbrich is an excellent, well laid out park with many very scenic areas.  Even with the several hard freezes and gusty winds that have stripped most of the leaves, the gardens had a lot of color to contrast with the sharp blue sky.  The larger reflecting pools had been drained and the smaller pools had a thin layer of ice on them, but it was truly a wonderful day.  With winter fast approaching it was great to take a little stroll though the gardens and enjoy what is left of our thus far spectacular fall.