We attended the Garden Writers Association 61st Annual Symposium in Raleigh , North Carolina, last week. It was CobraHead's 6th GWA, and our fifth as an exhibitor.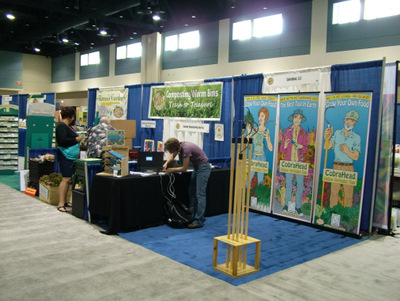 Here's Anneliese putting the final touches on our booth. The symposium includes a trade show, seminars, speakers, tours, dinners, and awards. It is held in a different city every year, and tours of both public and private local gardens are a big part of the trip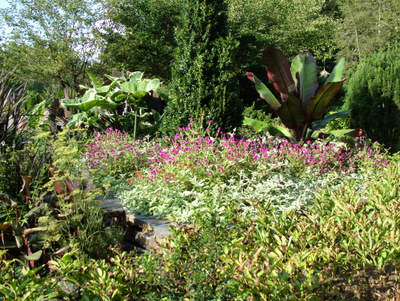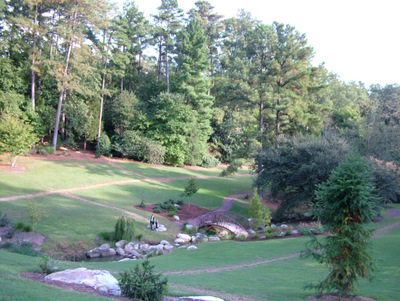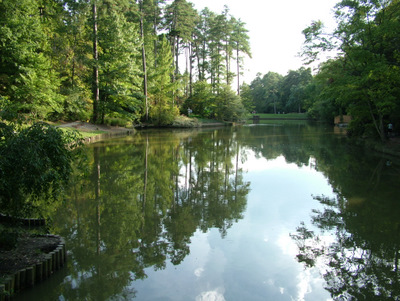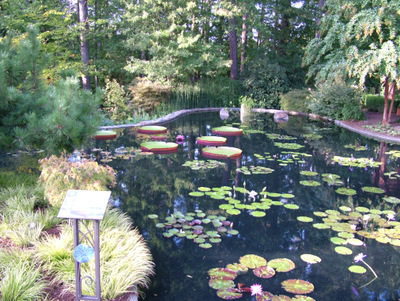 Pictures from the Sarah P. Duke Gardens at Duke University. A truly outstanding public garden and arboretum.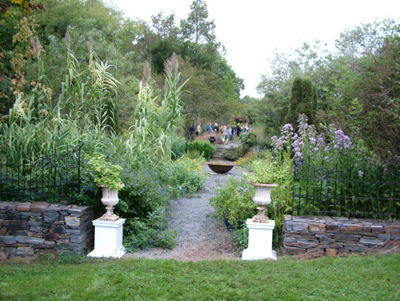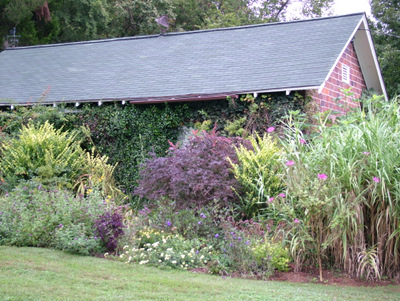 These are from Montrose , a former estate of a governor of North Carolina, William Alexander Graham, now a foundation maintained by Nancy and Craufurd Goodwin.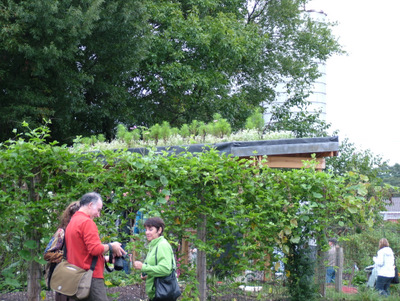 S.E.E.D.S. , is a community garden project in inner city Durham that teaches people to grow food and care for the earth. The young people are paid interns and the food grown is sold at the facility. They were harvesting sweet potatoes while we were there. The second shot is of a green roof project constructed on the site.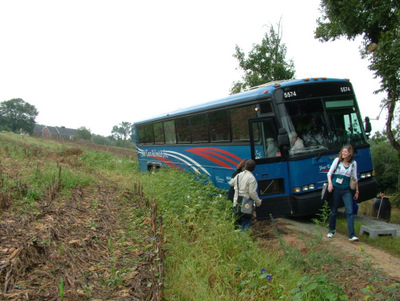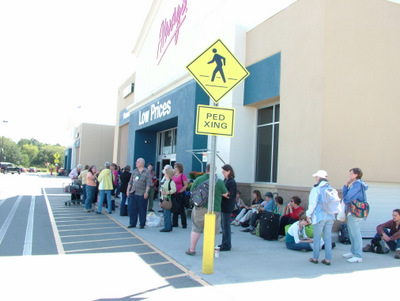 On Sunday our tour had a mis-adventure as our bus slid off a driveway and got hung up.
Touring the Wal-Mart garden center in Mt. Olive was not on the agenda, but here's the group at the big box waiting for a replacement bus. The bus mishap put a damper on the last day's fun as we missed several of the scheduled stops, but overall, the trip and trade show were excellent.
Next year the symposium is in Dallas and the organizers promise another excellent show. GWA is as close to a vacation as Judy and I get since we started CobraHead. So we are looking forward to the gardens of the big D.